Success Story
Carey's Sparky Way to Success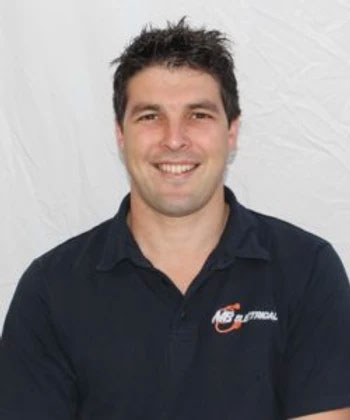 "World skills was a great experience. I worked hard (mostly), learnt a lot, and met great people."
It was in 2001 when Carey Thomassen joined the MB Electrical team as an electrical apprentice, which led to him to part-time study a certificate in Electrical and Electronics Engineering with MIT. During his apprenticeship in 2004 Carey entered the Worldskills (formerly Skillex) National Competition in 2004 — and placed second.
He was then asked to join two training camps in Australia and an NZ one in Palmerston North the following year.
"I really enjoyed the team camps/get-togethers. The team building time was great," Carey recalls. "The training camps we had in Aus and when the Aus electrical team were invited to Palmy were great, they included full international projects where we found out very quickly what it's all about and how important time management is, as well as being able to gauge our progress against another international competitor."
Carey adds, "It really brought together what were a lot of different characters in a short amount of time, and made sure when Japan came around we all knew each other relatively well and were all there to support each other."
His involvement in WorldSkills did not stop there, as Carey again competed in the regional competition in 2006 and won 1st place. Later the same year, he tied for first place with fellow Luke Boustridge at the national competition in Wellington.
Not a wonder then, that he was selected to compete in the Industrial Control skill category in the WorldSkills International Competition in Shizuoka, Japan that was held 14-21 November 2007.
What helped him and others succeed in skill competitions? Carey says, "I would say keeping good relationships with those in training organisations is a must. I can't remember how Gavin Bowden came to be pulled in to help, but for me, personally, his donated time helped me learn more skills (technical) in 6 months training with him than my 3 years of tech."
After WorldSkills and completing his apprenticeship, Carey moved into the MB Electrical office as an estimator. "We went from Matt (the boss) and I being the only tradesman in the company with a couple of apprentices, to now having an average staff of 30 (up to 50 at peak). I also bought into the business 5 years ago."
What makes a person succeed in his or her chosen trade? "I think that a certain type of person (motivated, hard worker, willingness to learn) are the types of people that compete in the likes of Worldskills. If you are willing to do the hard work, I believe opportunities will always present themselves, be it progression through the ranks of your current employer, being hunted by competing companies, or starting and building your own successful company."
[Many thanks to Dean Lipscombe "Lippy" for re-connecting Carey with us.]